3 Proofs that Jira Service Management is Becoming More Agile in ITSM
Aug 10
Jira started as an agile project management platform designed mainly for software developers. Back in 2013, Atlassian released the Jira Service Desk for IT service management teams. This was further improved in 2020 with the introduction of Jira Service Management (JSM).
Being under one wheelhouse, we could imagine that IT operations and software development would easily go hand in hand. In reality, the way these two teams work is very different. The Ops team uses the IT Infrastructure Library (ITIL) to maintain technology while the Devs team makes use of agile practices.
Technically, the JSM is considered both an agile tool and an IT service management (ITSM) tool. Curious to know how JSM is able to harmonize these two areas?
Jira Service Management as a DevOps Tool
The IT ops teams and Dev teams follow different frameworks and are culturally different, and having a DevOps tool is about getting the two to work more closely together. But what does a DevOps tool mean in practice?
As a DevOps tool, the JIRA Service Management is expected to support all the core processes of ITSM, specifically the main ones which include request, problem, incident and change management. At the same time, it also has features that support the core ideals of agile such as working in small batches, fast movement, automation wherever possible, delivering value and continuous improvement. 
As it happens, in 2019, the ITIL was revamped into a more customizable, flexible and agile system. The ITIL architects created the ITIL v4 upon realizing the huge benefits of infusing agile delivery into the services offered for IT ops teams. For instance, in the past, the IT services team when faced with a big project would typically use the waterfall methodology. That is, getting the entire system with all the bells and whistles running at the same time. On a different note, agile implements projects in smaller stages so that the users or customers can already start using the core functionality of a project sooner.
Technically, as an agile ITIL-certified tool, JSM is already doing what ITIL v4 is promoted to do. Let's take a look at how it incorporates agile into ITSM processes:
1.  DevOps-style incident and change management
All JSM Cloud plans come with Opsgenie for its incident management. This feature offers on-call scheduling, incident swarming and alerting to ensure that IT issues aren't missed. What this means is that IT teams can take actions more quickly with better categorization of tickets and bulk actions. The teams can also make better decisions about changes to services with the availability of automated change risk assessments, advanced approval workflows, and ability to integrate with various tools such as Jenkins, Bitbucket Pipelines and others.
2. Better ITSM reporting
With more people working remotely, technical issues and outages are becoming a serious problem. It's important for the team to be able to quickly address these issues. With that in mind, there are four important metrics that you need to look at - Resolve, Respond, Repair, Recovery - collectively known as MTTR. With the JSM, you can measure MTTR and other key ITSM metrics including customer satisfaction and service level agreements (SLAs).
The JSM is even better when it comes to reporting. For one, it allows you to create a detailed JSM reporting dashboard that will track your SLA performance. You could also create a table showing created versus resolved issues, a report showing your number of tickets based on specific criteria and more.
Our Custom Charts for Jira offers more options for your JSM dashboard reporting. With this app, you can create funnel charts, stacked bar charts, and many other kinds of charts for better visuals. On top of that, the Custom Charts for Jira app lets you share your dashboards with customers through the JSM portal.
Furthermore, the Custom Charts for Jira app makes it easier and quicker for you to create custom dashboards in JSM. For example, while you can generate custom reports for tracking ITSM metrics in native JSM, you can't create them directly on the dashboard across your different projects. With Custom Charts, this is possible. 
3. Improved collaboration across teams
Most service disruptions are caused by things that the IT support teams can't resolve on their own. For instance, if there's an outage due to a software bug, the ITSM team will have to relay the information to the dev team so they can look and solve the issue. This is not an ideal situation.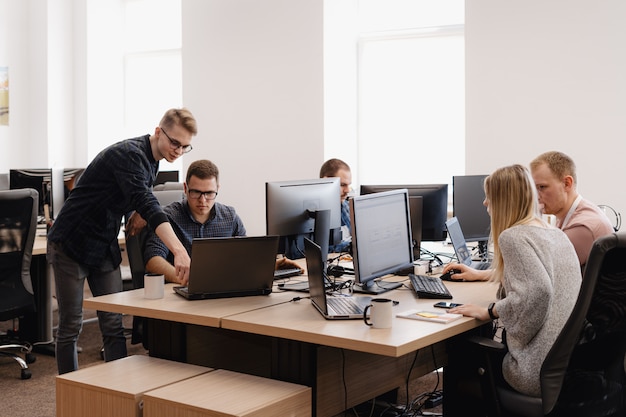 By default, the JSM connects with Jira Software and it also supports other Atlassian tools such as Confluence and Bitbucket. What this means is that the JSM enables open team collaboration for easy resolution of issues.
Conclusion
The Jira Service Management is an ITIL-certified tool with capabilities that go beyond ITIL. By incorporating agile, it allows for better collaboration between the IT ops teams and Dev team. And this is good for customers as outages and technical issues are resolved sooner.